Improving Your Manufacturing Process: Ways, Tools, and Methods
---
As the CEO of Perdix Software, I'm frequently called upon by our customers, to make recommendations about how they can improve their processes.
After all, the worst thing you can do, when you implement a new software package, is to automate a bad process.
So, working with a few members of our implementation team, I've come up with a list of simple places to look for bad processes: a place to start — whether you're working with us, or another firm.
Setting Up - For Failure?
Look in your shop for processes requiring "setup". If you're a plastics company, I'm talking about mold setups. If you're an embroidery shop, I'm talking about loading files onto your machines, and bobbin changes. It's different for every industry. Once you've identified your setup steps, document them. And then read your document. Does it make sense? Are there opportunities to share setup time between jobs? Are there opportunities to move the tools used for setup, to a more logical place, and thus save time in the setup process?

Training - Or "Baptism by Fire"?
How do your employees train? Is it standard? Is it auditable? How do you know if an Operator is trained? What about when the instructions change? How are the changes conveyed?

Even if you're not looking at ISO 9001 certification, wrapping your head around training is a crucial step towards improving quality. Software with a focus on Electronic Work Instructions, such as MOLI, can help with this.

And when someone's out sick, having a program in place to cross-train employees — can save the day.

Fixing what's actually broken
One of your injection molding machines isn't cycling. Why?
The machine is low on oil. Why?
There is a leak in one of the lines. Why?
The tubing cracked. Why?
The preventative maintenance schedule isn't being followed.

As you can see, if you stop asking "Why?", you'll end up just putting oil in a leaky machine, and won't address the root cause of the problem. Often referred to as the "5 Whys", this technique of root-cause analysis was pioneered by Sakichi Toyoda and was used within the Toyota Motor Corporation during the evolution of its manufacturing methodologies. The specific number of "Whys" isn't important: only that you don't stop asking "Why" until you get the *real* answer.

Get Help from Tim Wood
Many people get mired in the details of Lean / Six Sigma, and forget the whole point of the exercise: minimizing waste without minimizing productivity. No matter how much you dress it up, the core thrust of Lean Manufacturing is TIMWOOD:
- Transport
- Inventory
- Motion
- Waiting
- Overproduction
- Over Processing
- Defects

Each of these 7 Wastes represent opportunities to improve quality and cut costs. The specifics are, of course, unique to every company. Take a look at your process and discover which apply to you. Then, pick one per quarter to focus on improving.

Good Software
What software do you use to run your business? Excel? Quickbooks? Enterprise software like Microsoft Dynamics, Infor SyteLine, or Netsuite?

If you're like most companies, the answer is complicated. The typical firm uses dozens of pieces of software -- most of which don't really talk to each other.

Working with a technology partner, such as Perdix Software, to help you identify opportunities for integration and streamlining of your disparate systems, is the essential first step in making your software work for you -- rather than the other way around.
---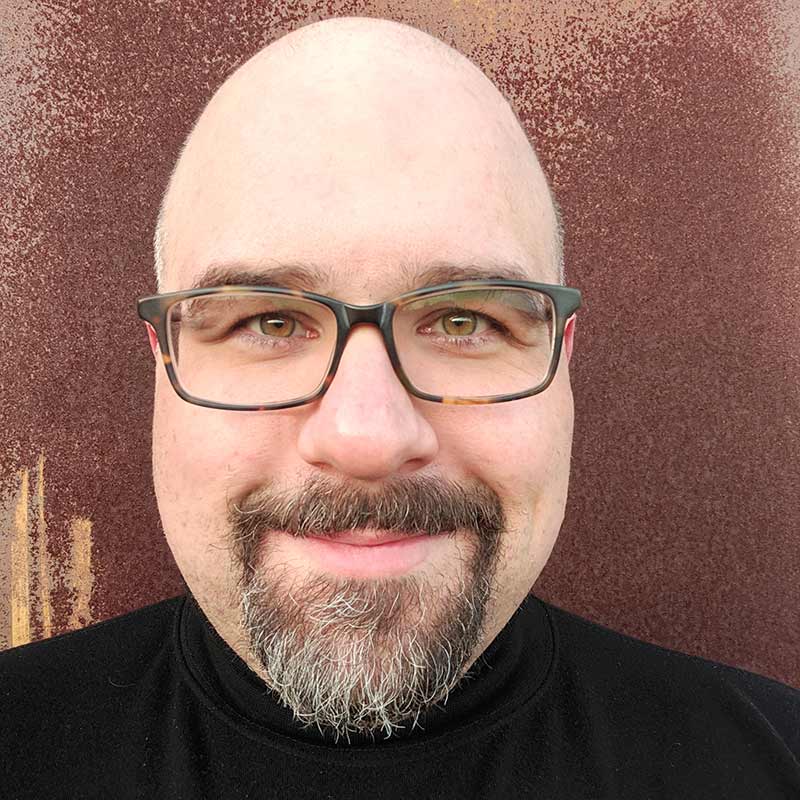 Steven L Smith
Co-Founder and CEO
---
---
Steven L Smith is the Co-Founder and CEO of Perdix Software.

With a passion for manufacturing and a drive to simplify complex ideas, Steve enjoys connecting people with the technology and tools they need to build ever better.

Growing up during a time when computing and the internet were just finding its legs, he found great inspiration in technology, building his skills in tandem with the exponential growth of the web. Proving himself to be a driving force at all levels of business, he has held a variety of positions that include significant technical and executive experience in both the non-profit and private sectors.

Mr. Smith holds a BA degree in Music with a minor in Technical Writing and Communication from Nazareth University, and is an alumnus of McQuaid Jesuit High School. He spends what little spare time he has enjoying the great outdoors, traveling, and tinkering with retro and vintage computers.